Holiday Bakers Gift Set
23-00-52-001
eSutras Orgaincs Hoilday Baker's Kit contains every sesaoning imaginable for your baking needs..and some you can't!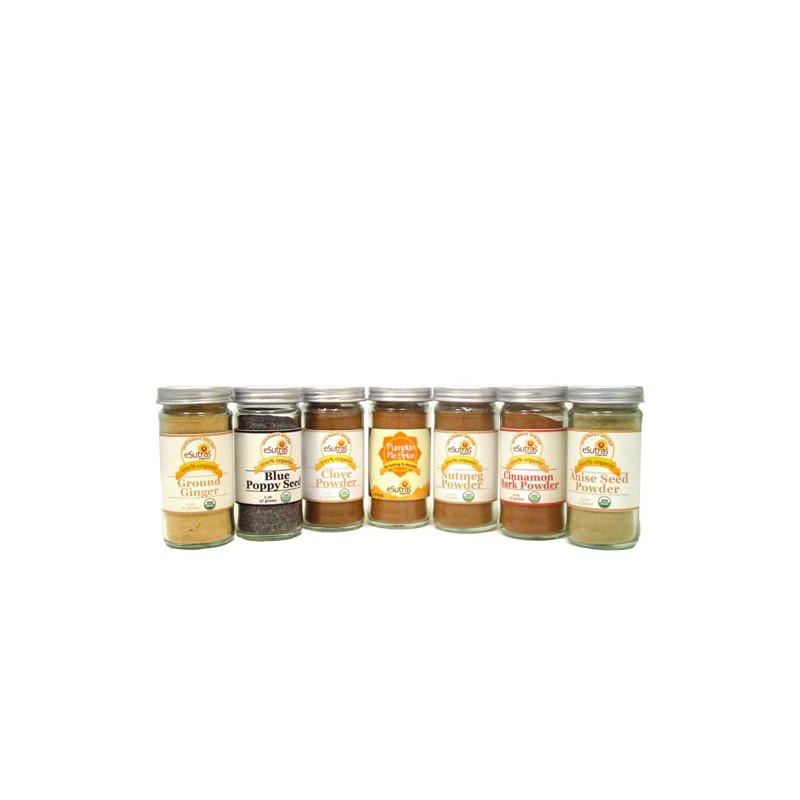 Maximize
Containing Ground Ginger (2 oz.), Blue Poppy Seed (2 oz.), Clove Powder (2 oz.), Pumpkin Pie Spice (2 oz.), Nutmeg Powder (2 oz.), Cinnamon Bark Powder (2 oz.), Anise Seed Powder (2 oz.) these spices are unique and useful in almost every holiday dish. Spice up pies, cakes, mashed potatoes, and even your Thanksgiving Day turkey!
Certifications

USDA Organic

Shelf-Life

3 years

Ingredients

ground ginger, blue poppy seed, clove powder, pumpkin spice blend, nutmeg powder, cinnamon powder, anise powder
No customer reviews for the moment. Log-in to leave product reviews.